Registration is now open!
April 12th
7:00 - 9:00pm - Praise and Worship*
Families are welcome to attend Friday night praise and worship.*
April 13th
7:30 - 8:30am - Check-in |Continental Breakfast
8:30 - 9:30am - Opening Prayer / Welcome
Keynote Speaker: Dr. Veronica Rayas Ph.D
10:00 - 11:45am - Workshops A & B
12:00pm - Lunch (Included in registration)
1:00 - 2:45pm - Workshops C & D
3:00pm - Closing Remarks
4:00pm - Mass
$25.00 Registration until March 25th
$30.00 March 26th to day of event
Register by April 4th to get a free theme t-shirt the day of the conference



$30
*Please note, this conference is for women 18 years and older. If you have any questions, send them to srphospitality@gmail.com
What is the women's conference?
This conference was created to bring women of all seasons together in sisterhood and to grow deeper in the true beauty of our faith! Click above to register for four workshops!
Verónica Rayas
Verónica Rayas, Ph.D., is the director of the Office of Religious Education in the Diocese of El Paso. She holds a Ph.D. from Fordham University in religious education. Her doctoral thesis, entitled "The Family's Catechesis: The Mexican American Family as a Place of Catechesis Through Their Spirituality," focused on the catechetical principles present in the traditions and life of faith of many Mexican American families. She teaches us that the Hispanic family is a privileged place to deliver faith in everyday life. Verónica has extensive experience in various ministries such as catechist, youth ministry, Catholic school teacher, and pastoral associate.
Maureen is married to José Manuel de la Rosa. Together they have six children and four grandchildren. Maureen has been a parishioner of St. Raphael for the past thirty-five years where she is involved in several ministries. She also assists on several diocesan committees. After pursuing Chemistry as an undergrad, a graduate student, and teaching at the community college, Maureen delved deeper into her faith and received a Master of Arts degree in Pastoral Studies from Loyola University in New Orleans in 2012.
WORKSHOP 1:
"Be Still and Know that I am God: How to Listen for God in Our Lives"
Using different methods of prayer rooted in Scripture such as the Ignatian prayer technique of imagination and the ancient practice of Lectio Divina, we will practice ways of listening to God.
Lisa has been a parishioner of St. Raphael's for over 35 years. She is active in several ministries and services within the parish. Lisa is a past Regent of Catholic Daughters of the America's and continues to be an active member of Court 2236. She has served on CORE for ACTS and as the first lay woman to serve as Spiritual Companion for our parish. Lisa is part of the Eucharistic and Lector ministries at St. Raphael and is a member of the parish council.
WORKSHOP 2:
"Uniting ourselves with the angels and saints during mass"
Have you ever wondered what happens at the time of the offering at mass? If you knew that your prayer petitions were actually carried to the altar with our gifts of bread and wine, by your own angel, would you have poured out your need to the Lord with complete faith in His answer? Our own angels and saints join us at each and every mass for the sacrifice that our Lord made possible on our behalf. Let me tell you about the miraculous beings who join us at mass.
Melissa Santos is a parishioner at St. Raphael, where she leads the parish's young adult ministry and serves on the St. Raphael School Advisory Council. Melissa is a graduate of the University of Notre Dame and holds a Master of Arts in Theology from the Augustine Institute. She works as a financial analyst for a local business and is a consultant for a health and wellness company.
WORKSHOP 3:
"Why Do We Need the Catholic Church?"
Increasingly, it has become far more popular to label oneself as "spiritual, and not religious." Others claim to be able to have a "personal relationship with Jesus" without attempting to be faithful to the Church's teachings. We will explore the purpose of the Catholic Church, why we need her, how we know Jesus started the Catholic Church, and why going to a megachurch falls short of the abundant living found only in the Catholic Church.
Michelle is an active parishioner at St. Raphael Parish where she is an Extraordinary Minister of Communion, coordinator of the hospitality ministry, ACTS member and a confirmation catechist. She has been married to Marc for 20 years and is a mother to five children. She is the Executive Marketing Director for their local business and is currently pursuing her Master's of Theology from Franciscan University at Steubenville.
WORKSHOP 4:
"In Defense of our Faith"
We live in a time where the truth of the Catholic Church is under relentless attack by those who have misunderstandings about our faith. Have you ever been part of a conversation where a derogatory comment was made about the Church? How did you respond? St. Peter tells us that we should be prepared to give an explanation for our hope! Learn how to engage in that conversation with grace and dignity.
Ester Tinajero-Garcia is wife to Edward and they have 6 living children. She has been active in the pro-life ministry since 2011. They are parishioners of St John Paul II. Ester works with Southwest Coalition for Life, she is a Client Advocate at Guiding Star El Paso, and a co-coordinator for Rachel's Vineyard Retreats. One of Ester's main ministries is sharing her personal testimony which has been shared with various audiences and with over 3,000 individuals.
WORKSHOP 5:
"Before I formed you in your mother's womb, I knew you"
At the moment of conception, the baby and the mother have already started to form a bond even before the mother realizes she's pregnant. The loss of a pre-born baby whether by choice (abortion) or by natural causes (miscarriage) will have a lasting effect on the mother. Hear about real life stories of how women have found hope and started their healing journey.
Maribeth has been an active parishioner of St. Raphael's for over 35 years to where she is both a Lector and Eucharistic Minister. She has served at every possible position in the ACTS community including being a director and lay Spiritual Companion, and has served on CORE. She has dedicated her life to serving others & for the past twenty-one years has especially enjoys being a safety net for young children with autism.

WORKSHOP 6:
"Charisms-The gifts we share"
Have you ever had that moment when you said something or did something extraordinary and thought, "Where did that come from?" Perhaps it was your "CHARISM" at work. Whether extraordinary or simple and humble, charisms are graces of the Holy Spirit given to each of us that are meant to be shared with others. Join me to learn what they are and how to use them.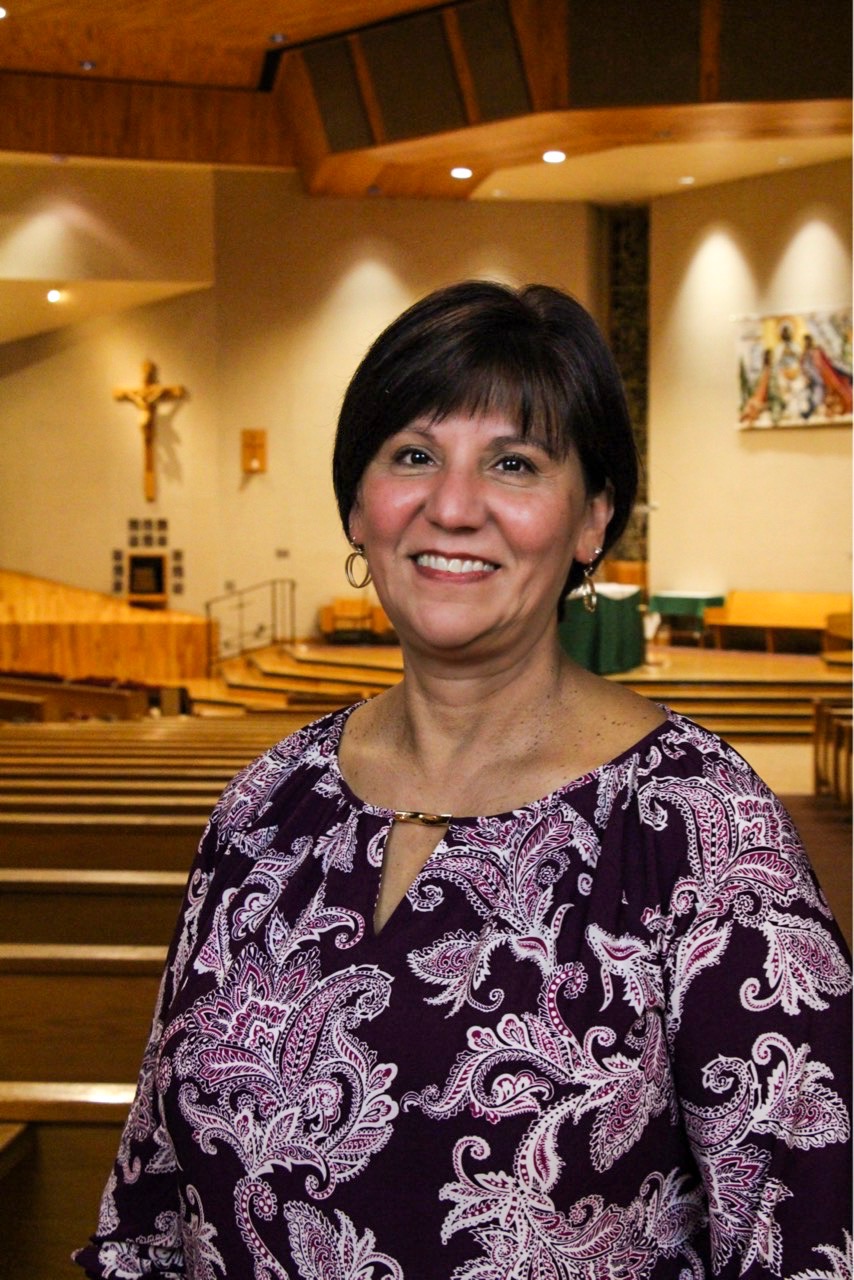 Mary Esther has been married to Alfonso for 33 years and has 2 daughters. She is a long time parishioner at St. Raphael Parish and is an Extraordinary Minister of Holy Communion, Lector, an ACTS member and Licensed ACTS Spiritual Companion. She is a core member of the Woman at the Well Ministry. She has a Bachelor's degree in Accounting and a Master's in Global Management and currently is the Chief Financial Officer at MSSL Wiring System Inc.
WORKSHOP 7:
"The Greatest Homecoming!"
Welcome Home!! The 2 words we all long to hear. Are you ready to come back to a relationship with Jesus and the Catholic Church or have you had this opportunity already? Do you have a child, a spouse or a friend that has left the church? What kind of a relationship can you have with them? Does God really love sinners and welcomes them back? Come join this great discussion.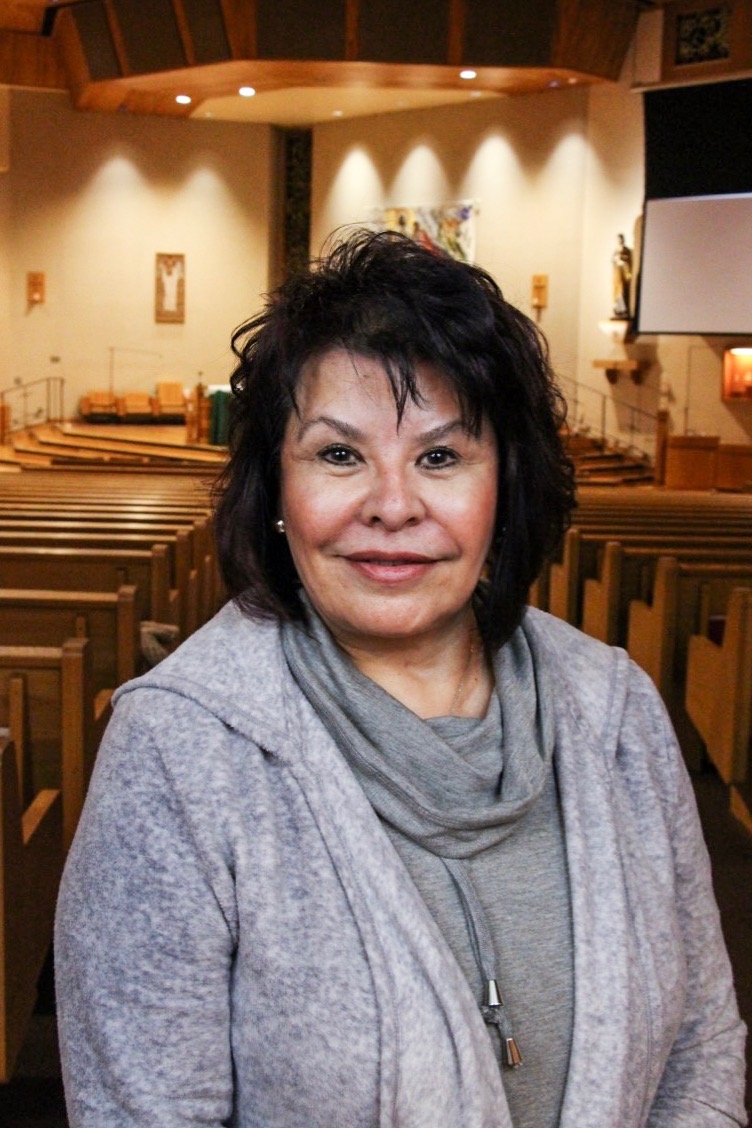 Alice has served in multiple ministries including Extraordinary Minister of Holy Communion and to the homebound, chairman of the financial committee and beginning and directing the ACTS retreats at Mother Cabrini Church. She now is a parishioner at St. Raphael and is involved in Sisters in Christ Ministry. She has a B.S. in Education and a teaching background with the Ysleta District. After managing her husband's medical office for ten years, she felt a calling to learn more about her faith. In 2009 she received Master's Degree in Theology. She is married to Dr. Manny Alvarez they have two sons and four grandchildren.
WORKSHOP 8:
"What God Expects of Women"
Many women feel overwhelmed by the expectations society and the world has placed on them. We feel we need to be the perfect wife, mother, teacher, etc, and have our lives in a perfect little box that we can control. As Christian women, we need to re-evaluate our lives and ask, "am I doing this for man or for God?" Come hear of women in the Old and New Testament that God was pleased with.
Liz is the Retreat Coordinator for the Office of Religious Formation. She is a Chaplain and a Hospice Specialist. She received Certification as a Spiritual Companion and Spiritual Care Generalist. She is an active member of St Raphael Parish for 30 years, working with our Youth, the ACTS Choir and as a Eucharistic Minister. She has been married to Raul for 32 years and has four adult children. She has been blessed and humbled to serve those who were at their final act of living providing spiritual and emotional support.
WORKSHOP 9:
"Sacred passage, faith and the dying experience"
For everything there is a season, and a time for every matter under heaven: a time to be born, and a time to die... Ecclesiastes 3:1-2. Everyone will be affected by dying, death and grief at some time in their lives. Join me as I go over the final act of living, the spiritual and emotional aspects at the end of life. My hope and prayer is that this knowledge will help you understand and ease the fear and misinformation about dying and death, but more importantly bring you to understand that death is merely our final act of living and a transition to eternal life.
Marty Lopez is married to Gilbert Lopez and is mother to 3 children and four grandchildren. She belongs to St. Raphael's Parish where she has taught religious education and is presently a member of Sisters in Christ ministry.

In 1987, she joined Open Arms Prayer Community. As a member of Open Arms, she is a prayer warrior and has served in many capacities to enliven the faith of others.
WORKSHOP 10:
"Lo que Dios espera de las mujeres"
(En Español)
Muchas mujeres se sienten abrumadas por las expectativas que la sociedad y el mundo han depositado en ellas. Sentimos que necesitamos ser la esposa, madre, maestra, etc. Perfectas y tener nuestras vidas en una pequeña caja perfecta que podemos controlar. Como mujeres cristianas, debemos reevaluar nuestras vidas y preguntar: Estoy haciendo esto para el hombre o para Dios? Venga a escuchar a las mujeres en el Antiguo y Nuevo Testamentos de como Dios estaba complacido con ellas.
Sofía Larkin is the Major Gifts Officer at the Foundation for the Diocese of El Paso. She's a fundraiser and development director with 27 years of experience. Sofía is a graduate of Loretto Academy and has a B.A. in English from the University of Texas at El Paso. She's a member of the International Catholic Stewardship Council, Region X Development Professionals, and the St. Patrick Cathedral Altar Society.
WORKSHOP 11:
"One Big Reason People Leave the Catholic Church"
Beginning with a seed planted by Bishop Robert Barron, we'll focus on one big reason people leave the Catholic Church by exploring the spirituality and stewardship of customer service, the impact of our actions and treatment of others in all aspects of our lives, and the connection to ministry and Intentional Discipleship. Whether you're a doctor, housekeeper, business owner, secretary, mother, fundraiser, priest, event planner or CEO, you're in customer service and you're in ministry.
Patti is a parishioner at St. Raphael's Church and is an Extraordinary Minister of Communion. Patti coordinated a public rosary since 2011 and now co-coordinates the St. Raphael's Church Celebration of Our Lady of Fatima Rosary. She is a Catholic Daughter and also volunteers with the regional Southwest Youth Conference. Patti has a B.S. in Business Management and a Master of Business Administration and has worked in human resources and business operations industry for 35 years.
WORKSHOP 12:
"A Mother's Story of the Life of the King of Kings: The Rosary"
The life of Jesus is told through the Mysteries of the Holy Rosary. We meditate for peace, love and faith in today's world and learn of the joy, sorrow, glory and light of the life of Jesus, who is the King of Kings. We will be discussing the importance of meditating on each mystery and how they hold significance in today's world.
Melissa is the Executive Director of Diocesan Migrant & Refugee Services, a ministry of the Roman Catholic Diocese of El Paso. She is a licensed attorney and has practiced exclusively in the area of Immigration Law for the past 11 ½ years. Melissa is involved in the ACTS Ministry at St. Raphael and recently completed classes to become an Extraordinary Minister of Communion.
WORKSHOP 13:
"On the Dignity of the Migrant"
How much do you really know about immigration? Is the extent of your knowledge what you have heard from a reporter, the media, a family member, or a friend? I have spent my entire career working in this field, and I can promise that even if you think you know everything there is to know about immigration, you don't know the half of it. I will use real case examples from my 11 ½ years of practice to give you the good, the bad, and the ugly about our immigration system.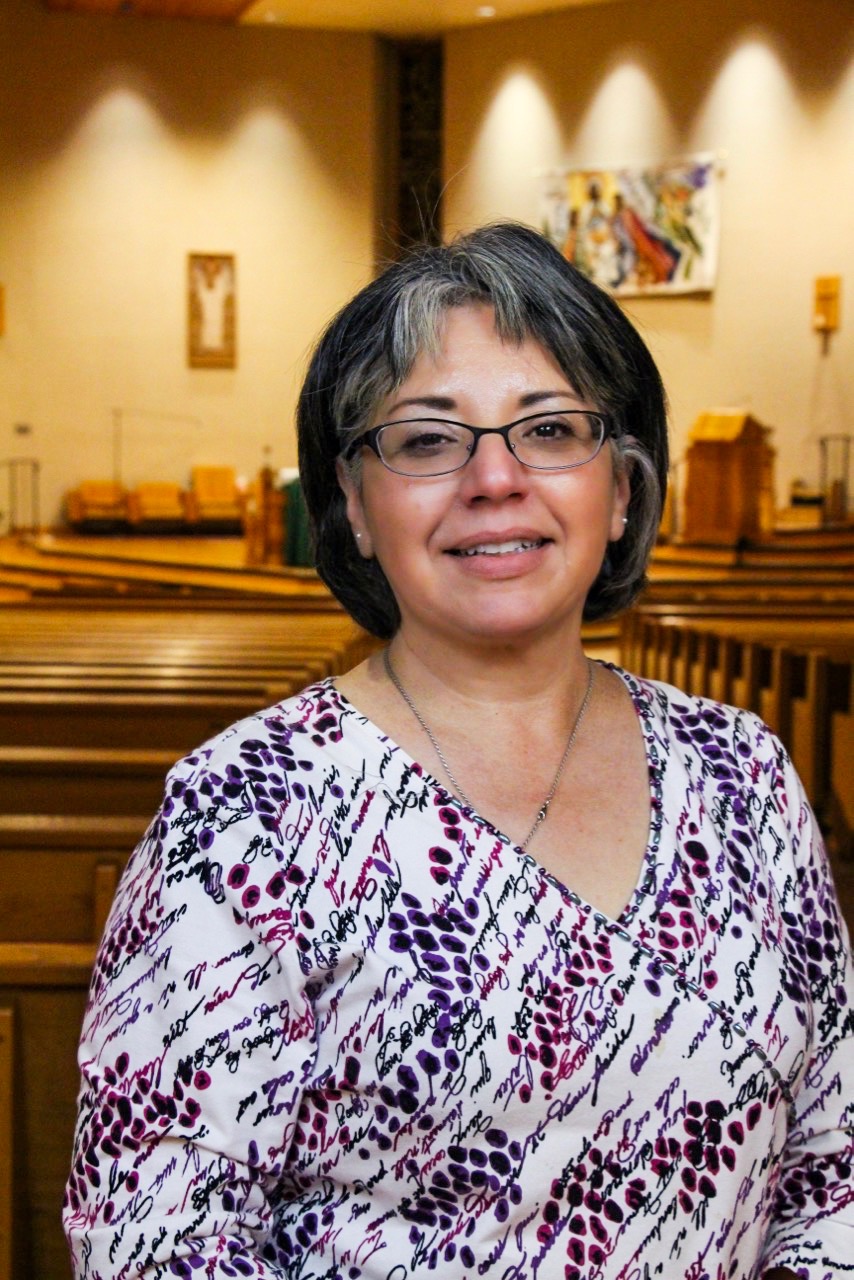 Liz is an active parishioner at St. Raphael Parish. She is the Communion Coordinator for Religious Formation, an Extraordinary Minister of Holy Communion, Core member of the Woman at the Well Ministry, ACTS member and ACTS Choir. She is a Certified Catechist and has received Certification of Theology from Tepeyac Institute where she teaches a Bereavement course. She has been married to Tony for 39 years, mother to 3 children and grandmother to 1 grandson.

WORKSHOP 14:
"Where is God when I hurt?"
We all hurt at various times in our lives. Some injuries leave deeper, more painful wounds than others. When the pain produces suffering, it's not uncommon to wonder…Where is God when I hurt?
Maria and her husband Toby have been members of St. Raphael for over 35 years. They have been blessed with three children and ten grandchildren. Maria is a member of the St. Raphael Health Ministry and is an ACTS sister. She holds a BA and MA degree in Art education from UTEP and is a professional artist. She currently presents workshops throughout the city through MCAD. She created the poster artwork for the 100th Anniversary of the El Paso Catholic Diocese and the St. Raphael 50th Anniversary poster.
WORKSHOP 15:

"Honoring Our Lady of Guadalupe through Art"
*This special workshop counts as 2 (Workshops C&D) as it will take 1.5 hours to complete the artwork. The class is limited to 24 spaces and will be closed once full.
El Paso artist Maria Almeida Natividad will lead participants in a step by step hands on workshop in creating a vibrant and unique artwork using the technique of Repujado, metal embossing. It is a technique that can be easily accomplished by persons of all ages. The small aluminum metal sheets and other necessary basic materials will be supplied to each participant at the workshop. The focus of the art workshop will be the Virgen de Guadalupe. This workshop involves the use of art to promote spiritual health and wellness through the creative process. It is a vehicle to meditate on the image of the Virgen de Guadalupe and her message.